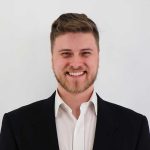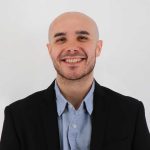 Garrett Hirst                    Michael Berube
Title: Sales Specialist – Motive Power
FOR IMMEDIATE RELEASE                                                                                                                
CARLISLE, PENNSYLVANIA (August 2022) – FSIP (shop.fsip.biz/en/content/about), a leader in manufacturing, remanufacturing, distribution, and electrical system design for the electric vehicle industry, announces the expansion of the Motive Power Sales Team. We are excited to have Garrett Hirst and Michael Berube join our FSIP Team.
FSIP aims to be the go-to charging solution (shop.fsip.biz/en/content/battery-management) provider for the Electric Battery Vehicle and equipment markets. As part of the Motive Power Sales Team, Garrett and Michael will consult, educate, and bring charging and regeneration solutions to North America. They will create deeper customer relationships, provide greater service levels, and improve responsiveness, keeping our customers at the heart of our business.
"We are very excited to bring Michael and Garrett into one of the fastest growing areas of our business. As the electrification market grows, battery technology changes, and electric vehicle usage increases; the Motive Power Team will be vital in supporting our customers' needs," stated Ben Richwine, Director of Sales.
 If interested in Motive Power Solutions, please reach out to [email protected]
 FSIP is focused on the future and the growth of EV markets. Follow us on Twitter or Facebook to stay up to date.
 – About Flight Systems Industrial Products –
Established in 1968 in Carlisle, Pennsylvania. Flight Systems Industrial Products is proud to offer manufactured, remanufactured, and new electronic products for the battery-powered, electric vehicle markets. Additionally, we provide technical and troubleshooting support, engineering design services, and general repairs. Product offerings include battery chargers and modules, controllers, dash displays, joysticks, the Xtender Battery Regenerator, and other battery management products.
Media Inquiries:
Email: [email protected]
###
Originally seen on Golf Car Advisor